6348 – Multifamily Superintendent AZ
Assist Senior Construction Managers/Project Managers with the planning and daily execution of the construction project. Superintendent is the construction site manager and the link between office management, accounting, and project administration.
General Job Description:
The position is to be aware of and ensure the management of submittal processes and approvals, coordinate the timely delivery of materials, maintain logs, schedules, and budgets, and overall facilitate a well-managed safe project.
They must be flexible and adaptable team players while being easygoing and possessing strong communication, task management, and client service skills
Knowledge, Skills, and Abilities
Must be experienced and able to read, understand and interpret construction documents, drawings, specifications, scopes of work, and project schedules for constructability and conflict reviews specific to Multifamily construction.
Thorough knowledge of construction techniques and the ability to derive the most efficient method of completing tasks.
Must have the ability to create and edit the project schedule and use it as an effective planning tool, preferably with Microsoft Project.
Strong working knowledge of the local multifamily construction industry and subcontractors.
Demonstrated organizational and problem-solving skills and ability to adapt to changing needs.
Experienced knowledge of construction materials and methods.
Basic understanding of the technical and business aspects of construction project management.
Bilingual in both English and Spanish is preferred. Excellent organizational and time management skills.
Understanding building permit and inspection processes.
Preferred ability to learn required technology and software applications, including Proficiency in Microsoft Office Suite, Word, Excel, MS Projects, Outlook, and other Current software including Primavera; Green Halo, Egnyte, Blue Beam, Procore, Auto Desk, etc. OSHA 10
Please fill out the contact form below or contact us at +1 (949) 955-1455.
Asking for advice – There is an art in asking for advice and maybe these tips will help.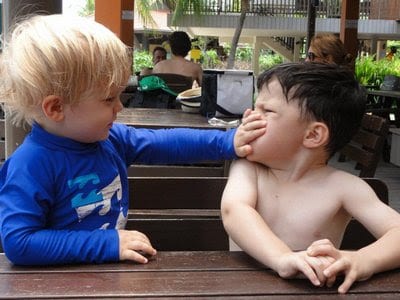 Call during normal business hours. Ask if it's a good time to talk.
Once you've got my attention – LISTEN. Stop talking and start listening and write down the advice I'm giving. I can't tell you how many people don't take notes and then expect me to repeat myself again when they call back days later. There is nothing wrong with taking notes – take them!
Be humble, gracious, and polite.
If you don't like the advice, don't argue with me about it. You asked – I gave you my opinion. Take it and use it or don't use it. Or just use what works for you – it's your job search.
Don't assume I'm a miracle worker – it's you who must do the hard work finding a job. Most people don't get placed by a recruiter -they have to find their own job.
Our recruiters advocate for you. We uncover great job opportunities that match your career goals. Why wait? Your future starts today.
We are an executive search firm that focuses in:
Commercial Real Estate Development
Construction Management
Sales & Marketing
IT & Other Specialty Jobs
Finance and Accounting
Superintendent
Administrative Assistant
Project Manager
Asset Management
Property Engineering & Management
For Job Assistance, Resume Help, and Career Advice.
Check out Heidi's blog, Splitworld.