6394 Entitlement Project Manager, SoCal, CA
Our client is seeking a seasoned person for this critical role supporting field & Construction PM's. Work closely w/ management to confirm entitlements are consistent w/ company goals. Work closely w/ Construction PM's. Assist company staff w/ project value engineering assessments & documentation of revisions w/ governing authorities
Responsibilities:
. Specific experience w/ CEQA. Gain entitlements & permits for potential development projects through governmental agencies, formulate strategies, & direct internal & external development teams.
Perform all predevelopment activities, including feasibility, design, layout, & entitlement, permitting & due diligence.
Work w/ Sr. mgmt. on optimal entitlement strategy & on the final development agreements & easement agreements. Develop & refine plans, designs, cost estimates, permitting & project timelines during the pre-entitlement period. Update/track all proforma/budget changes.
Develop relationships w/ civic & community groups & government agencies. Implementing the day-to-day permitting process of our projects to assure timely permitting & agency approvals.
Take direction from Team/Sr Mgmt to prepare permit application packages & process permits for local agency approvals.
Coordinating comments, revisions, & clearances to ensure timely reviews & approvals.
Track & complete all permitting-related work, including new permit applications & permit renewals. Keep the permit process on track.
Manage the application & CEQA process, including consultants & land use attorney.
Work w/ project managers to address design concerns. Negotiate w/ environmental groups/project opponents.
RFP writing, Interviewing/Analysis/Negotiating & Recommendations of the Design Team.
Oversee project permitting/implementation through completion of construction. Facilitate & present at meetings w/ state/local agencies, including public hearings/community engagements.
Provide technical due diligence to identify risks & assess zoning/land use/legal/environmental/infrastructure/ traffic/ utilities/ earthwork/ geotechnical/construction.
Ability to manage multiple tasks & multiple projects.
Qualifications –
5+ years' experience in Entitlements, Project Management & Construction.
Excellent written & verbal communication skills.
A degree in architecture, urban planning, engineering, business, or a related field, & multiple years of prior experience working on discretionary entitlements.
Asking for advice – There is an art in asking for advice and maybe these tips will help.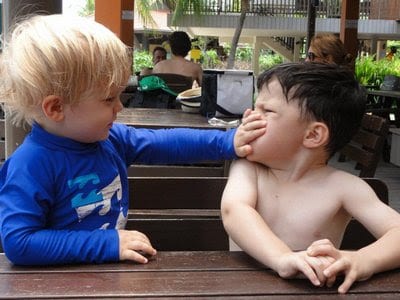 Call during normal business hours. Ask if it's a good time to talk.
Once you've got my attention – LISTEN. Stop talking and start listening and write down the advice I'm giving. I can't tell you how many people don't take notes and then expect me to repeat myself again when they call back days later. There is nothing wrong with taking notes – take them!
Be humble, gracious, and polite.
If you don't like the advice, don't argue with me about it. You asked – I gave you my opinion. Take it and use it or don't use it. Or just use what works for you – it's your job search.
Don't assume I'm a miracle worker – it's you who must do the hard work finding a job. Most people don't get placed by a recruiter -they have to find their own job.
Our recruiters advocate for you. We uncover great job opportunities that match your career goals. Why wait? Your future starts today.
We are an executive search firm that focuses in:
Commercial Real Estate Development
Construction Management
Sales & Marketing
IT & Other Specialty Jobs
Finance and Accounting
Superintendent
Administrative Assistant
Project Manager
Asset Management
Property Engineering & Management
For Job Assistance, Resume Help, and Career Advice.
Check out Heidi's blog, Splitworld.