Our Accounting Recruiters deliver Knowledge & Discretion.
Call us Today (949) 955-1455
Our Accounting recruiters deliver knowledge, speed, and discretion. As full-service executive recruiters, we provide game-changing professional talent that drives businesses forward. Our executive accounting recruiters deliver the business-savvy talent needed in today's dynamic and challenging business environment. View our Accounting and Finance Jobs Below.
Accounting and Finance Jobs
Updated on April 11, 2023
Find your next opportunity with Ankenbrandt Group. New jobs are coming in every day.
Call us today at (949) 955-1455
6382 Construction Accountant, South Bay area SoCal
Job Description:
Manage Construction Accounting and Asset Management. Work closely with Construction Director to manage and complete the loan draw package for our lender for our development projects.
Senior Accountant, Orange County, CA
Job Description:
Reports in the Controller. Oversees all aspects of property accounting, forecasting, planning, and internal control for the assigned operating properties and development projects following generally accepted accounting principles (GAAP), IRS tax regulations, and multifamily (and if applicable, commercial) real estate industry practices.
6395 Senior Manager Tax, Orange County CA
Job Description:
Manage and facilitate the accurate preparation and filing of our company's state and federal tax forms. Manage the tax team to more excellent performance, create and implement tax plans- works with the accounting/leadership teams for process improvement/potential areas of risk.
Unbridgeable Gaps?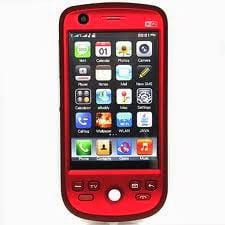 The same conversation keeps on repeatedly happening with my clients – lack of talent to hire. They can't find good, young, talented people who want to work hard and have the communication skills to work.  There is a gap in the market. It might be the entitlement that kids felt growing up wealthier before the recession/depression hit? Maybe they're thinking they don't need to work hard, or maybe these workers have a different spin on what work looks like?  They also have huge.
My advice to anyone young and looking for a job:
You will work hard with long days and late nights before you earn those six-figure salaries.
Probably start working in a job that is lower than you originally expected. Learn from it.
Try to use complete sentences when communicating – the texting should stop when you put your cell phone down.
Find a mentor at work to help you understand the corporate culture and how to succeed.
Splitworl Blog- Posted by Heidi