Recruiting Top Talent for Your Real Estate Team
Call us Today (949) 955-1455
Our recruitment services aim to meet a variety of your needs. Our Real Estate Executive Recruiting services are filled on a permanent placement basis and are designed to find you the best possible match for your open position. Browse our Real Estate Executive Jobs to find that perfect career.
Ankenbrandt Group is a professional and service-oriented provider of executive careers. From real-estate, accounting, to sales and marketing recruiting services to businesses across North America. We take pride in providing our clients with the highest-quality and most qualified candidates to fill their available executive, sales, and marketing positions.
Five reasons why you should trust us with your new executive job search:
Top executive jobs
 Instant exposure to executive recruiters and Real Estate Executive Jobs.
A proven success system for landing your next career faster.
Expert insight on hiring trends and job-search advice: help with everything from executive resume writing, negotiating offers, and interview tips, so you get in the right executive job faster.
Experienced executive recruiters will help you open doors to more interviews and potentially the right job for you.
Construction & Real Estate Executive Jobs
Updated on April 11, 2023
Find your next opportunity with Ankenbrandt Group. New jobs are posted every day.
Call us today at (949) 955-1455
6383 Assistant Project Manager, Riverside County, CA –
Job Description:
Assist PM in coordinating design and construction activities for multifamily housing and coordinating third-party consultant activities, including architects, engineers, general contractors, and other contracted professionals in pre-construction, construction, and lease-up phases.
6384 Project Manager – Development, Greater Sacramento Area –
Job Description:
Coordinate rental and for-sale housing developments for the organization. Includes acquisition, development, and construction projects and ensures ongoing technical and financial feasibility.
Superintendents needed!!
Orange County, Inland Empire, Los Angeles & San Diego CA
Job Description:
Entrepreneurial and fast-growing multi-family residential construction company seeking a Sr. Superintendent to manage a wrap construction project.
Project Managers, Assistant Project Managers, and JR. PMs needed for Los Angeles,
Orange County, Inland Empire, San Diego, and Arizona!!!
Job Description:
Overall day-to-day construction management for high-density projects in Southern California. Must prepare budgets, aid in the selection of contractors, review bids & award contracts.
6274 Asset Manager – Los Angeles, CA
Job Description
Oversight of property management agreements, regulatory agreements & requirements; development &oversight of property budgets & financial performance; lender, investor & program compliance reporting; capital needs assessments & planning.
Call For More Information
6275 Land Dispositions Director – CA
Job Description:
Land disposition to homebuilder builder buyers. This individual needs to know the home builders' pipeline needs more than they know themselves.
6292 Project Manager, Greater Los Angeles Area, CA
Job Description
Multi-family residential development/construction company seeking a Project Manager.
6315 Project Manager, San Diego, CA
Job Description
Join an ethical, sustainable, and equitable real estate developer! We are addressing the housing shortage in CA. Development of project charts, schedules, and reports. Understand subs contracts.
6321 Purchasing Agent – Los Angeles, CA
Job Description
Direct & oversee apartment development projects from acquisition & due diligence through certificate of occupancy, including managing entitlements, permits, design management, & all construction management.
6331 Assistant Vice President, Project Manager, Charleston, SC
Job Description:
Ability to handle monthly Contractor requisition processing including validating work complete billings and confirming same with Contractor. Distribute to the Lender inspector and resolve any questions. Validate and negotiate change order proposals in accordance with the GMP and directed revisions.
6345 Superintendent, San Diego, CA
Job Description:
Join an ethical, sustainable, and equitable real estate developer! We are addressing the housing shortage in CA. Assist with preconstruction services, development schedules, and detailed scopes of work. Develop site logistics plan, review shop drawings, liaise with government entities, etc. Understanding of contract documents
6348 – Multifamily Superintendent AZ
Job Description:
Assist Senior Construction Managers/Project Managers with the planning and daily execution of the construction project. Superintendent is the construction site manager and the link between office management, accounting, and project administration.
6349 Project Engineer AZ-
Job Description:
Assists Sr Construction Mgrs/Project Mgrs,/Superintendents with the planning and daily execution of the construction project. The Engineer is the link between office management, field activities, accounting, and project administration.
6361 Development Project Manager, Orange County, CA
Job Description:
The project Manager is responsible for identifying opportunities for new development, coordinating the acquisition of land and helping to identify potential financing sources, monitoring and coordinating the acquisition/purchase of assets, managing legal counsel through the process of negotiating and memorializing agreements, coordinating predevelopment activities, and assisting with the monitoring and reporting process during the construction phase
6394 Entitlement Project Manager, SoCal, CA
Job Description:
Our client is seeking a seasoned person for this critical role supporting field & Construction PM's. Work closely w/ management to confirm entitlements are consistent w/ company goals. Work closely w/ Construction PM's. Assist company staff w/ project value engineering assessments & documentation of revisions w/ governing authorities
Heidi's Lastest Blog;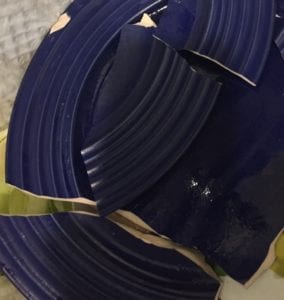 Dinner out with business associates, potential clients, and co-workers is quite common in the corporate world. In fact, extending an invite to the person's spouse is also normal. I was shocked when a candidate who was going to become a potential manager/partner, in the interview process and close to an offer, got offended by our client asking if he and his spouse would like to, "Go to dinner?"
He acted indignant and shocked. I was told it was inappropriate and asked, "Is my spouse interviewing for the job?" No, it was just dinner, and then it got WEIRD. Really WEIRD.
My client was extending a friendly offer for them to all get to know each other better. It was a small firm, and they get together often. It had nothing to do with the spouse's race, sex, education, looks, gender, interviewing the spouse, etc. It was just dinner. A basic civil small talk dinner to meet and see if a future partnership could be made. Dinner.
The offer was pulled, the hope of a new employee was smashed, and I was relieved. Can you imagine the dinner conversation they had met?